About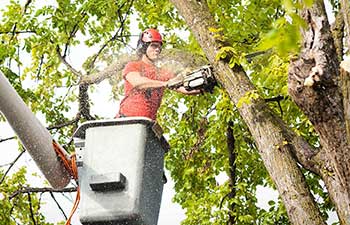 Aaron's Tree Service is dedicated to helping consumers throughout the Greater Grand Rapids and West Michigan area.
We are proud to say that we have been in business for over 20 years, helping people manage the trees on their property.
At Aaron's Tree Service, we understand the struggles that trees can sometimes bring to your life. We can help you reclaim your yard through the following services:
Tree Removal
Stump Grinding
Tree Trimming and Pruning
Commercial Tree Service
Residential Tree Service
Storm Damage Tree Removal
A call to our Grand Rapids office will help reduce the possibility of a tree falling on your home or business. Our tree removal service helps keep your family, home, and business safe from unstable trees. Dead or dying trees pose as a danger and can cause significant damage if they are not removed before heavy precipitation or high winds. Aaron's Tree Service can help put your mind at ease through our tree removal service.
We are also conscientious of the mess that can occur after tree removal. Our stump grinding service eliminates the unsightly reminder of the tree that used to be on your property. After we have safely removed the tree from your property, we will also make sure to pick up after ourselves so that you can enjoy your lawn as soon as possible.
If a tree has already fallen on your property due to adverse weather, Aaron's Tree Service will be there to help through our Storm Damage Tree Removal service. The constant maintenance needed to keep your home or business looking well-kept can be done through Aaron's Tree Service. A well-maintained yard does wonders to increase the curb appeal of your home or business.
To learn more about the tree services we offer, feel free to contact our office at (616) 532-7100. Our knowledgeable professionals will help guide you through the process of making your property beautiful. Let us help you enjoy your lawn. Aaron's Tree Service is your number one Grand Rapids service for managing your trees.