Residential Tree Service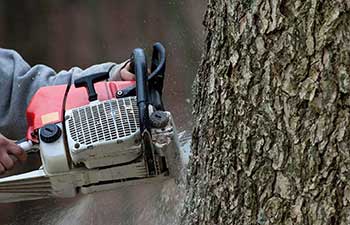 Need to manage the trees around your home? Aaron's Tree Service can help you reclaim your yard and keep your family and house safe from falling trees. At Aaron's Tree Service, we understand how a dead or dying tree can devalue your property and make conditions relatively unsafe around your home. Get rid of dangerous eye sores through our tree removal services. For the trees that you want to keep, make use of our tree trimming and pruning services. Well-maintained trees can do wonders to beautify your yard.
Having problems with insects in your home? The culprit may be overhanging tree branches in close proximity to your roof. Branches can serve as bridges to the swarms of insects that would love to make your home theirs. Keep the bugs at bay through Aaron's Tree Service. Our tree trimming and pruning services eliminate the possibility of insects infiltrating your home via nearby tree branches.
Properly managing the trees on your property can have many other benefits. You should also consider giving us a call if you are trying to sell your property. Trees that are dead or dying can be a major turnoff for potential buyers of your home. In the real estate game, sometimes the lack of curb appeal can dissuade potential buyers from giving your home a chance.
Before you show your home to anyone, make sure to give Aaron's Tree Service a call. Our qualified tree experts know how to make your property look its best through tree removal, stump grinding, tree trimming and pruning, and storm damage tree removal.
If you don't plan on selling your home in the immediate future, our services can still be beneficial to you. Make full use of your yard by making sure your trees stay in line. At Aaron's Tree Service, we are qualified to unlock the potential in your yard. You may be surprised to see how different your property can look after one of our visits. We bring more than 20 years of residential tree service experience to help make your yard look its best. Be sure to call our Grand Rapids office at (616) 532-7100.